MALEA ROSE: VIE EN ROSE THIS VALENTINE'S DAY
Malea Rose is an actress, business owner, and writer. She is from the North Shore of Kauai and was previously a competitive surfer. As an actress, she has played roles in "Kidnap," "New Girl," and "Two and a Half Men." Rose became a CEO when she created her own CBD and clean ingredient skincare brand Vie en Rose. It features the Mile High Ultra Hydrating Mist and the Love Potion Beauty Oil. The products are cruelty-free. Nature and science are integral to the brand's identity.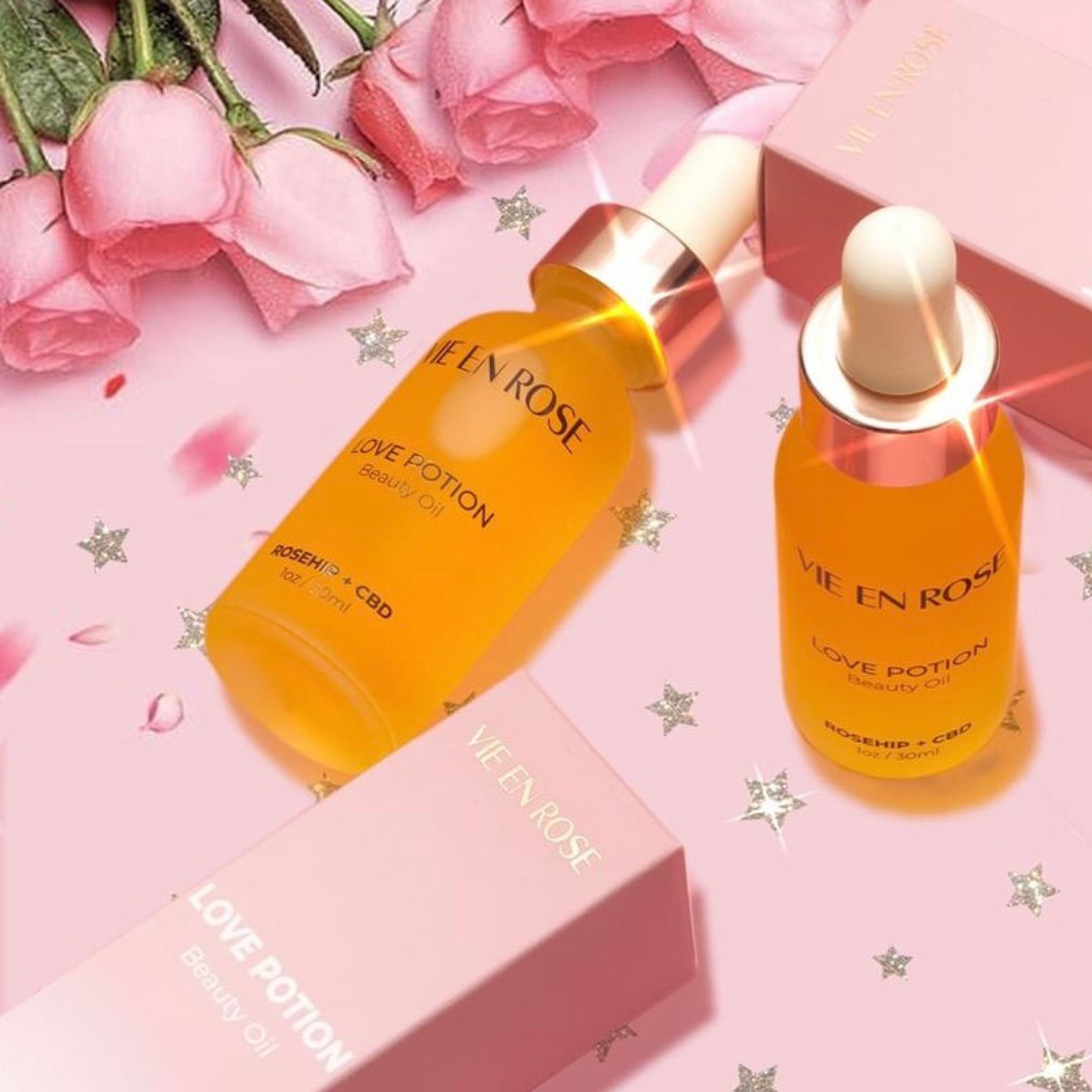 How did you get into acting?
I honestly can't remember a time where I wanted to do anything else growing up. I loved old movies growing up and was mesmerized by the glamour. We had none of that where I'm from. We had jungles, beaches, and red dirt. I was obsessed with Broadway musicals, I acted in every community theater play growing up on Kauai. In my high school yearbook, I'm even quoted that I wanted to be an actress when I grew up. I couldn't get myself to Los Angeles fast enough. I skipped 11th grade and got accepted into the prestigious Theater program at Chapman University when I was 16. I remember going up to Los Angeles and thinking, "This is it; I have this all figured out." I had nothing figured out! I would take any extra work I could get, just to be close to it all. I did so many music videos and random extra jobs hoping to earn enough points to get my SAG card. Luckily for me, I booked a small role in a small film and they actually Taft Harley-ed me, bumping me up to SAG so I could have speaking lines. It was so exciting. At the time, I had no idea that I was choosing the most unconventional journey for myself. There is nothing normal about life or anchoring when you're an artist. Actors do not get enough respect for all the work they do in between actually booking, as opposed to what the audience sees on screen when you book. That is a fraction of the work and craziness and all the bad personalities and egos, yuck.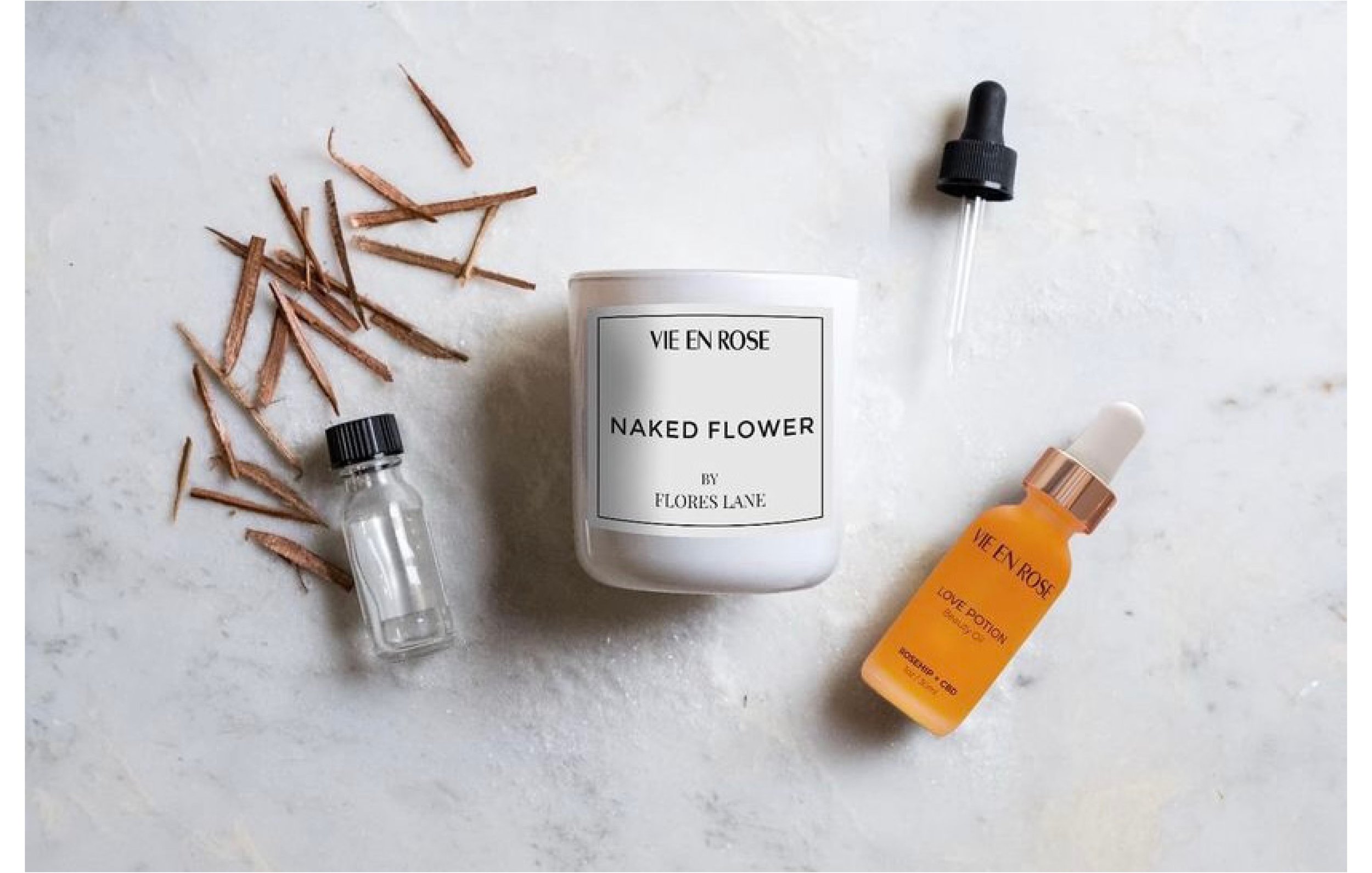 What is your favorite role you have played?
I love comedies. Working with actors who can improv, make it fun, and create that kind of magic. I've been so fortunate to work on such incredible well-oiled shows. I absolutely loved "New Girl." I remember getting the audition two hour before. It was pages of straight dialogue and I wanted to cry. So, I just let it all go, learned the gist, and went in and just made it my own. I'll never forget my first day on set. I had a make out scene with Schmidt (Max Greenfield,) and I was so nervous. It's hard joining a cast who's been working together for so long. He's actually married to an incredible casting director, who happened to work on the lot, and came by to say hi that day as if I wasn't nervous enough to be kissing a stranger on my favorite studio lot, in public, I had his wife watching, and she's a casting director, so of course at the time I was probably desperate for her to love me… making out w someone's husband in any other profession would not bode well and would be very wrong. Also, LEGIT with Jim Jeffries was an absolute blast. I worked with some of the funniest comedians of all time. The improv on that set was some of the best I've ever heard. Hello Ladies, Entourage, working opposite Halle Berry in KIDNAP… I love each of them all differently for individual reasons. I will say, I was very typecast, it was incredibly frustrating… so I'm still searching for that dream role, maybe I'll be the one to create it. Also, I'm kind of loving my new role as the Founder and CEO of Vie En Rose. I have some really exciting stuff coming up. It's a lot of work, but it's rewarding in a way I've never known before.
What was it like being a competitive surfer? Do you still surf?
Surfing is a euphoric sport. It's just you and mother nature. My parents divorced when I was 11 and I needed an outlet, that's when I really got into surfing. My mom's new boyfriend at the time was an old-time surfer, Endless Summer style. He passed away a few years ago, but Brian was such an important and influential part of my life. He and surfing totally saved me. He would take me down to the beach every day after school and take me out on days that were way too big, I would get tossed by the waves, but it was such a sense of freedom. I loved the culture, how natural the sport was, and the surf fashion (and free clothes). Back then girls still didn't get a lot of respect out in the water, it was male dominated sport, so that could be hard, but I had such an in with my stepdad. Competing kind of ruined my love for the sport, I actually hated competing. Surfing for me is a soul activity, I didn't like competing against my friends and all the pressure. I just wanted to be in the water and catch waves. I've even shaped my own surfboard. I will always love surfing; I just don't love the sun anymore. I would love a perfect right point surf break under the shade (Santa?) until then it's not worth destroying my fair skin unless my fav Kauai spot is breaking, then I'll make an exception.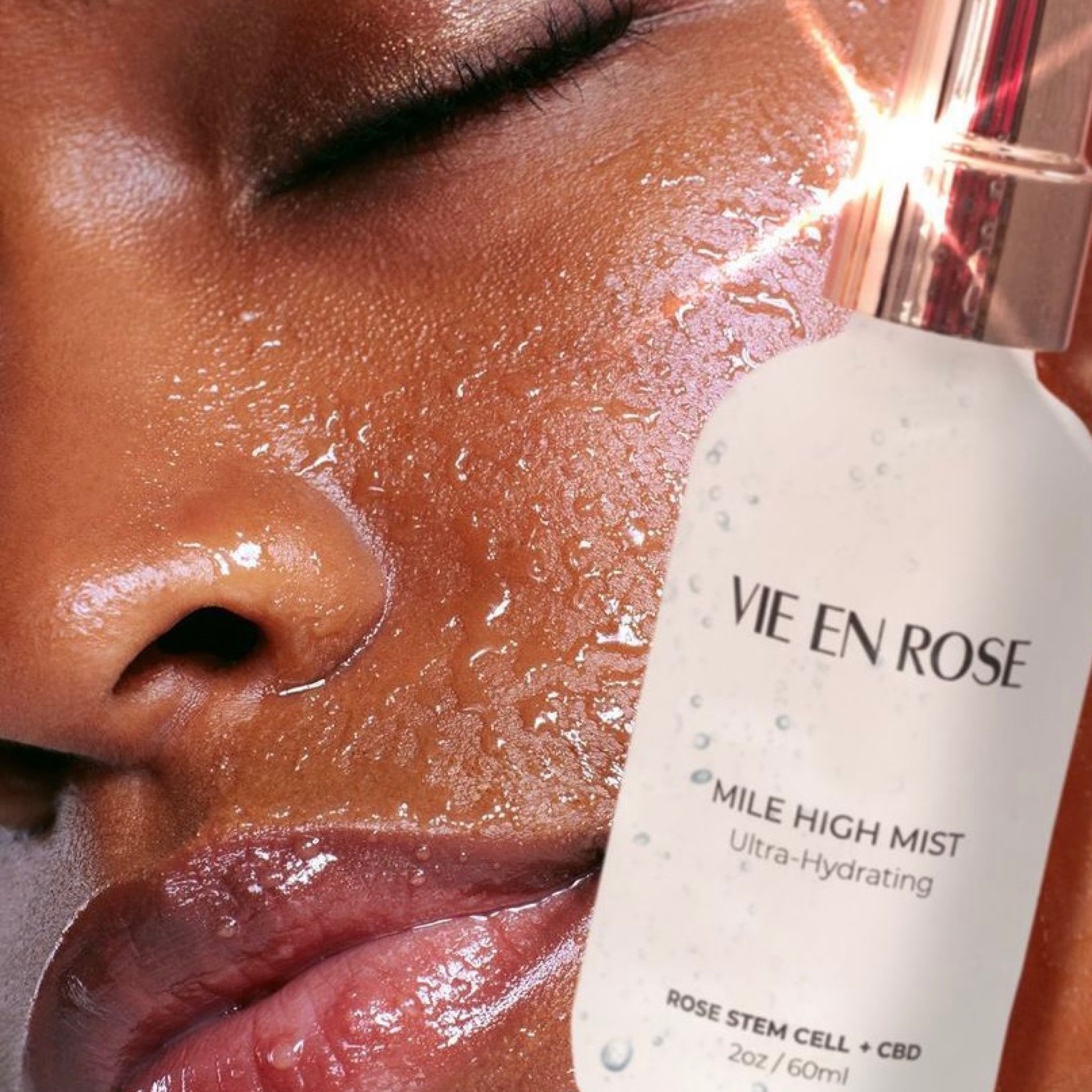 What inspired you to create your brand Vie En Rose?
It truly started out with the intention of clearing up my own skin issues. I was breaking out in rashy bumps every couple of weeks. My skin was inflamed and allergic to everything, and super dry. On days it was really bad, I wouldn't even want to leave the house, it affects the self-esteem. How we feel is how we look. I started to try different ingredients and saw an immediate improvement from the homemade potions I was making. It all happened so organically as a hobby. I formulated with an amazing lab for two years to create five perfect products, only two of them have hit the market: Love Potion Beauty Oil and Mile High Ultra-Hydrating Mist. As I was formulating, I got more compliments on my skin than I ever had, and everyone kept asking for my secret. I've always been a big DIY beauty person, so I didn't even notice how special what I was creating was. Seeing my own skin change was the ultimate inspiration, then when my friends and family started raving about their own results, I realized Vie En Rose was special. I'm constantly inspired by evolution, especially as someone who doesn't have an MBA or past business experience; it's a wild roller coaster. Vie En Rose is evolving into more than just beauty. I am launching my Vie En Rose candle collaboration with Flores Lane. They are the most perfect scents.
Trish is a badass female business owner, she makes the cleanest hand-poured soy candles, made here in West Hollywood, and we only use recycled glass. The 1st two candles we're launching are called Hard Coeur and Naked Flower. That's what is so fun about entrepreneurship, if you're open, you never know where it will take you. If you had told me five years ago I would be grinding away in this sector, building a company, creating products, I would have laughed. I thought my entire life would only be the entertainment business, what a wild ride. But solving problems and solutions and creating products you're passionate about is incredibly fun. Also, I'm now totally candle obsessed, I was before, but now it's real. Skincare/wellness/beauty has always been a fun obsession.
How did learning about homemade and holistic personal care products from your mother as a kid affect your current approach to skin care?
She's just so awesome and was so ahead of her time, holistically and organically speaking. She also is an energetic healer, she taught at the prestigious Barbara Brennon school of healing and does the craziest card readings, she's like Glenda the good witch, in a good way. She taught me at a very young age about how what we put in and, on our bodies, truly affects our health. We have one body and mind for our whole life, if we thought about our purse or car like that, we'd treat it more gently. But everyone doesn't see it that way. She started a co-op to bring organic foods to the North Shore, ordering gluten free bread for my neighbor's son who was Pscheliac, and things like that, way before that was even a thing. She always had hand lotion by the bed and a nail file which I always thought was so chic, and she always had the softest hands. We only used organic products, and I thought Carob was chocolate till I was 8 or 9. I didn't appreciate it at the time, but now it's just a natural part of me and with that, I have poured every ounce of my heart into creating my own version of all the things I've learned. I'm a forever student.
How is your brand different from other luxury skincare brands?
RESULTS. I meticulously hand-picked every ingredient for their performance and quality with the best lab in America. We are made in the USA, my CBD comes from the 1st federally regulated FDA approved Cannabis farm, remember my CBD has 0 THC! I make everything in small batches. My carrier oils are superior as are my ingredients, they are cleaner than whole foods products, with visible scientific results, the perfect blend with nature. I launched with my Mile High Ultra-Hydrating Mist and love Potion Beauty oil because they are the basis of skincare – oil and water, they also can be perfectly introduced into any pre-existing skin care regimen. They're for all ethnicities, skin types, excellent to cure skin sensitivities and combat acne, they are unisex, if you boys aren't afraid of pink! My products were formulated for 2 years, I'm a perfectionist and my own customer so this was to cure my own skin problems. They have high anti-aging, collagen boosting, and anti-inflammatory properties as well. CBD has yet to be even tapped into… because the government profits when they keep people sick… and with acne. These are the most hydrating products on the market, fast absorbing, never greasy. They have also been curing my upcoming candle line collab partner, the owner of Flores Lane candles, of her inflammation and pain from past health problems. These products are no joke. She couldn't believe how much they relieved her chronic pain, too. Nothing makes my heart sing more.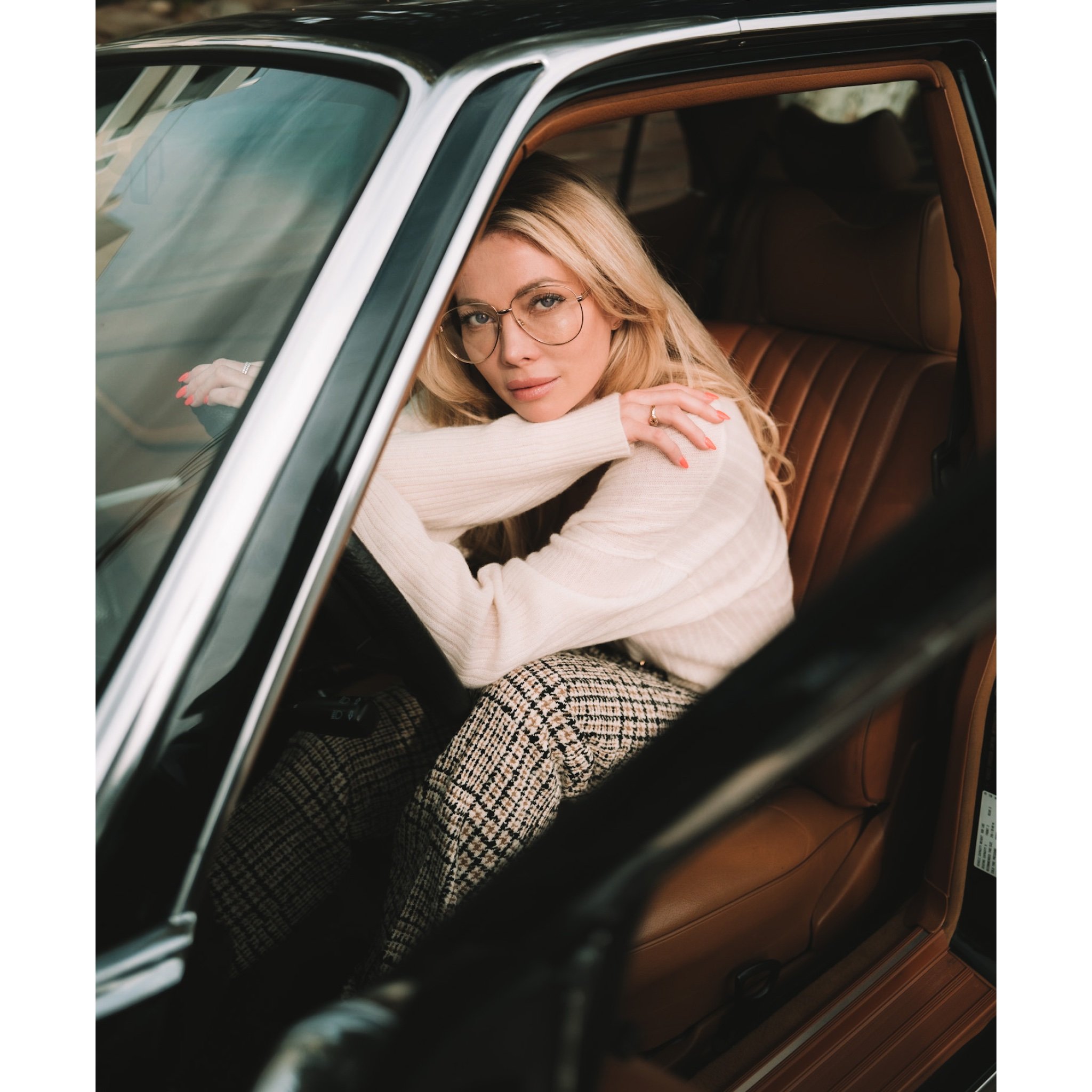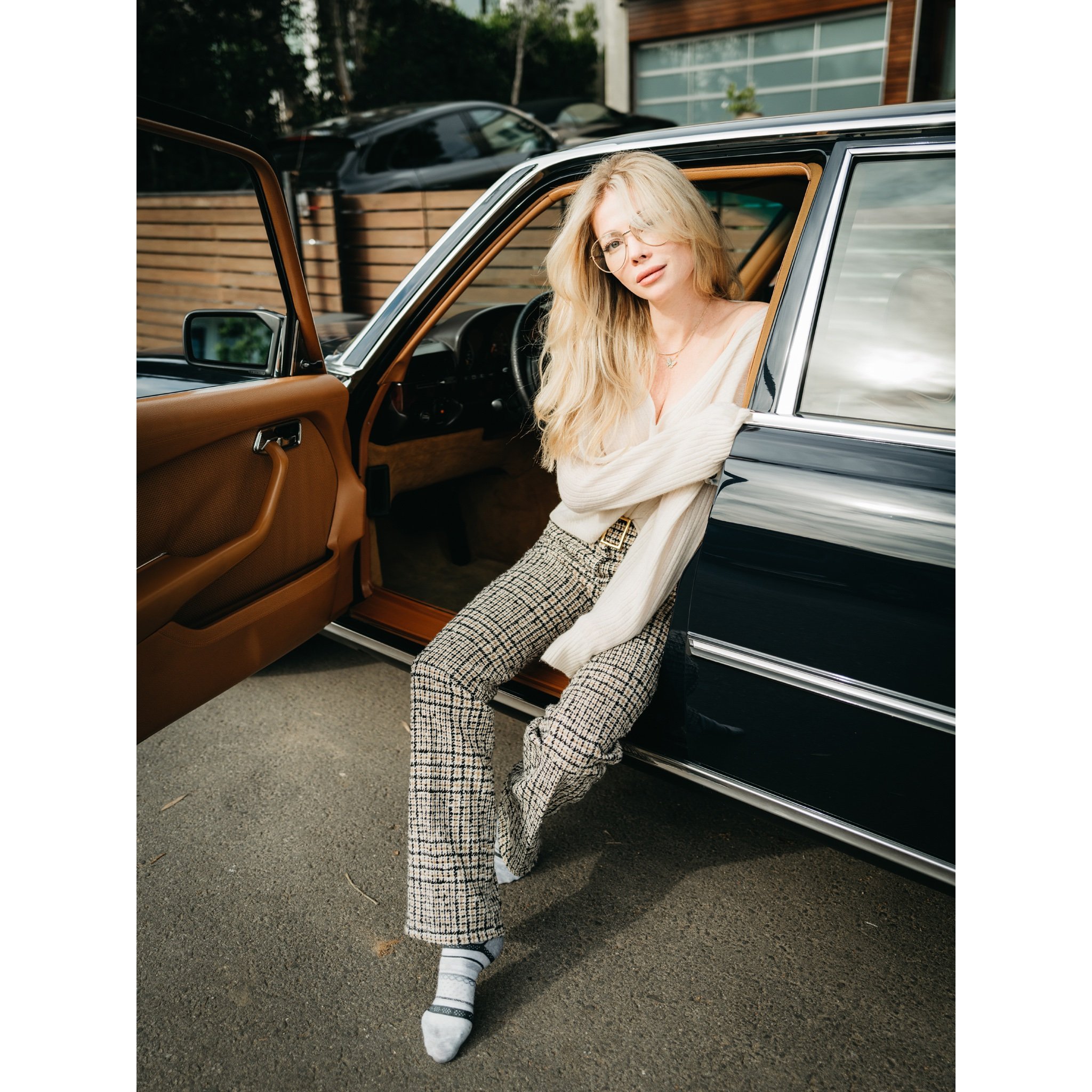 What should we know about Cannarose, your brand's exclusive ingredient?
It's Vie En Rose's exclusive proprietary complex, a blend, that carries throughout the line – and soon to be launched products. It's CBD, Rose stem cell, and an ingredient derived from the apple rind, lentils, and watermelon barrier that's proven to lock in moisture for 24 hours. Cannrose was created to target the three main causes of aging: Inflammation, dehydration, and free-radical damage. And it works.
What led you to base your products around the use of CBD?
My own skin sensitivities: rashy, bumpy, inflamed, irritated skin. It was a nightmare. As an actress, makeup artists sometimes cake chemicals on your face all day. And Los Angeles air is polluted. I've never seen results like this in my life. My clientele speaks for itself. I am a big believer in the medicinal qualities of Cannabis in a big way. It hasn't even been tapped into. It is a medicine and a cure for so many things, yet also the "gateway drug" and so wrongly stigmatized. The government still classifies it as a class 1 drug and my beauty products don't get to be marketed like other people because I am still considered a "high risk" business. It makes me so frustrated. My beauty mist is not a drug! People need to get educated, ask questions, and truly pay attention to inflammation in their bodies and skin. I grew up on Kauai, where Cannabis had no stigma. Media has portrayed it to be something else, no one is dying from smoking pot, they are dying from alcohol and cigarettes, yet those are legal. I want to actually lobby about this and get involved in a much larger way.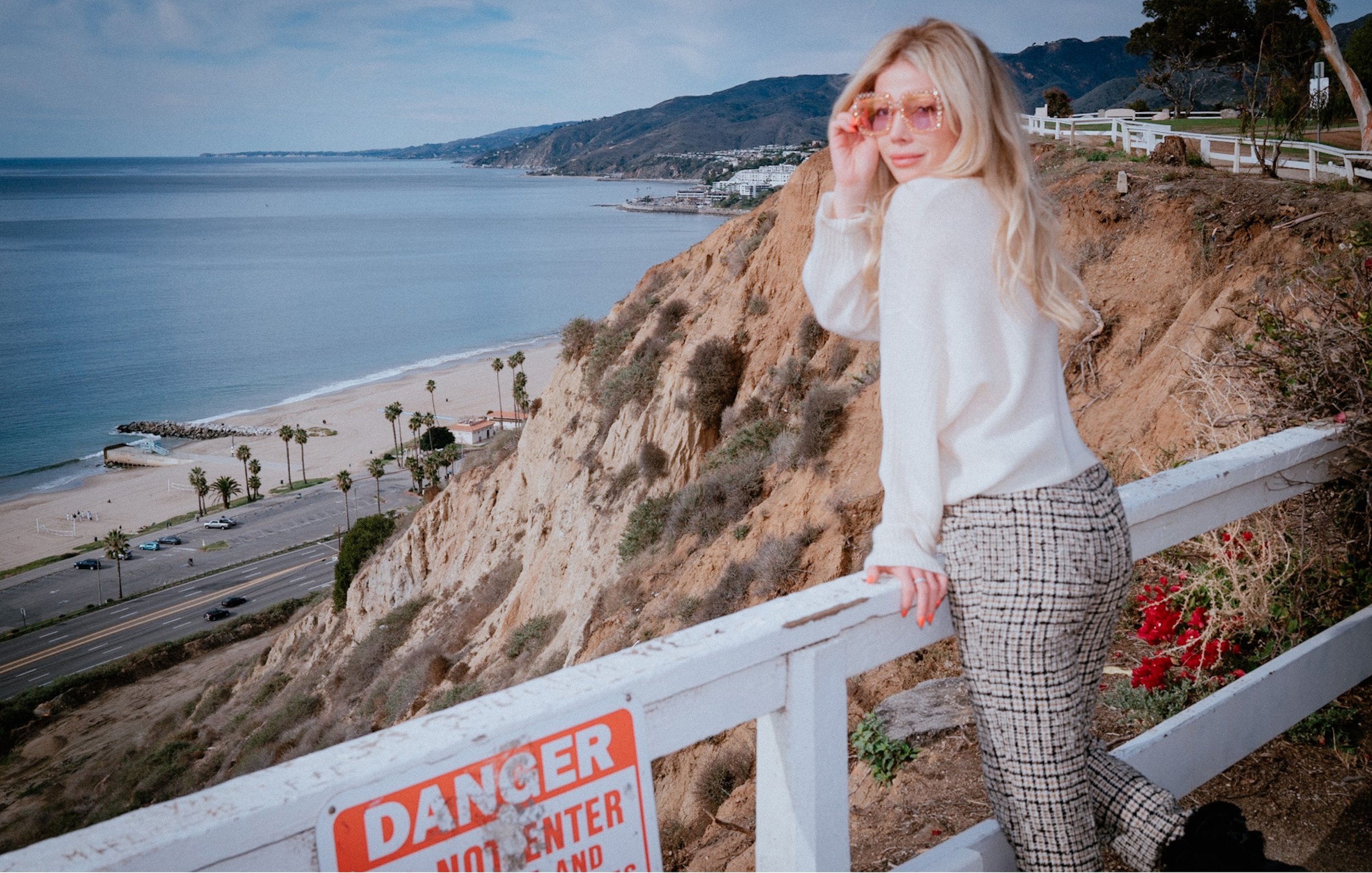 What do you find most rewarding about helping people improve their skin?
Making others feel beautiful and confident in their own skin is the most rewarding aspect. It is one of the most incredible gifts you could ever give a person. I know what it feels like to be hopeless that there isn't a solution. There is, sometimes you have to create it yourself, though self-esteem is a real thing. The fact that my products cure inflammation, blemishes, pain, and they're travel sized. I fight for what I believe in on a large life scale. I am always helping other female founders because I wish I had more help when I was getting started. Empowering others makes me feel good, and energetically, you get what you give. We are magnets, be conscious.
Valentine's Day is for self-love as well as loving others. In what ways have you seen selfcare and skincare affect people's confidence and love for themselves?
It's everything. We can only accept the love we think we deserve and if we don't love ourselves, we are basically useless loving someone else. Life is all about doing the work. Self-care makes the rest of life more enjoyable because you brace the day, even obstacles, at least feel comfortable in your own skin. There is nothing more powerful and loving you can do for yourself. You can't control the world, or how others treat you, but you can control how you take care of yourself. You don't have to break the bank to do it either. I'm actually launching a product review blog next month to share DIY and products I love with anyone interested. I get so many products sent to me and am always trying new things for research, it feels natural. My products are pink, romantic, dreamy, and now my candles too. Here is the perfect one stop shop for valentine's day gifts at www.vieenrose.com
Social Media.
MALEA ROSE SOCIAL MEDIA & SITES:
Instagram | Twitter | Facebook | IMDb
VIE EN ROSE SOCIALS & SITES:
Instagram | Facebook I Website | Blog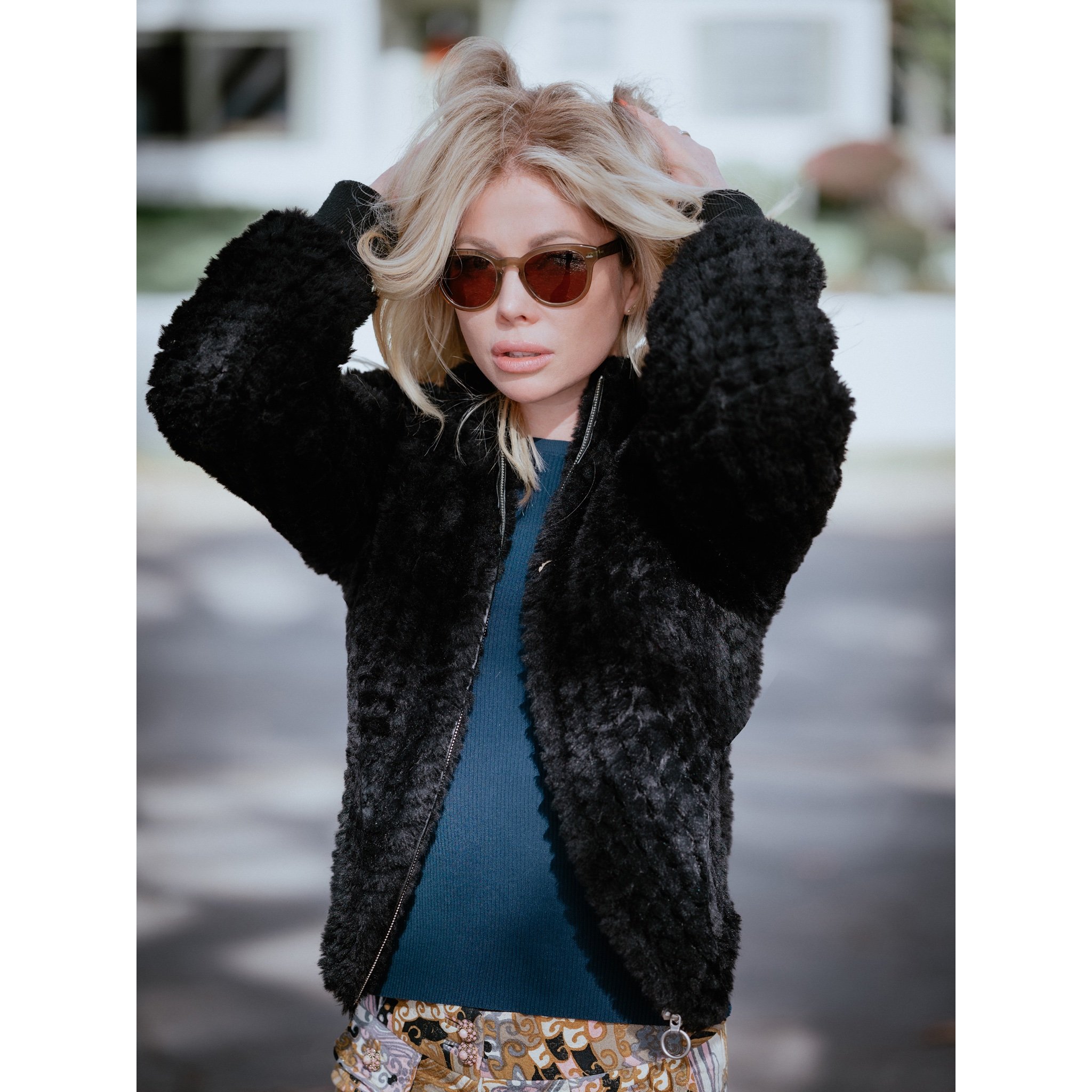 ---
Interview by Amanda Farabow, Contributor, Photobook Magazine
Tearsheets by Alexa Dyer, Graphic Design Coordinator, PhotoBook Magazine
RELATED STORIES
February 7, 2023#actress, #owner, #writer, #Kauai, #CBD, #clean ingredient, #crueltyfree, #holistic, #products, #organic, #comedies, #improv, #Vie En Rose, #surfer, #female-owned, #skincareNEXTFebruary Must-Haves: Valentine's Day